How To Start Your Own Glass Etching Business
Making And Selling Etched Glass Of All Kinds Right
From Your Own Home For As Little As $14.95!
(We Can Even Show You How To Start Absolutely FREE!)*
Start Your Glass Etching Business - Video Below
Now You Can Easily Start Your Own Glass Etching Business From Your
Own Home, Shop or Office Either Free Or With Very Little In The Way Of
Start-Up Costs. You Can Start By Using The $14.95 Glass Etching Starter Kit
And Have Us Make Your Stencils. In This Way, For Almost No Investment
You Can Easily Find Out For Yourself Just How Easy It Is To Make And
Sell Etched Glass Desk Nameplates, Awards Or Any Of Hundreds Of Other
Items (More On This Below) Right From Your Own Home With No Risk.
In Order To Help You Get Started Etching And Selling Glass Nameplates,
Awards Or Almost Anything Made Of Glass We Have Several Ideas To Help You.
(1) We Have Made Up Two Great Sales Circulars That Are Located On This Website That You Can Easily Use To Sell Your Etched Glass Desk Nameplates Or Award Trophies. The Circulars are Yours To Use By Changing Any Of The Prices, Sizes Or Arrangements On It You Wish Along With Plenty Of Space To Put Your Company Name And Ordering Info. You Will Find A Place Below To Check Out These Useful Sales Tools. Remember It Is All Done For You. All You Do Is Add Your Own Info And This Is A Great Sales Tool. You Simply Make A Sample Nameplate And Show It To Your Customers Along With This New Sales Circular. Your Customers Order From You Directly By Using The Circulars. This Is The Easiest Possible Way To Start A Business. We Will Even Make The Awards or Desk Nameplates For You And You Simply Take a 25% Sales Commission On The Quoted Prices Below. NOTE: You Can Raise The Prices And Make More. See A Copy Of Circulars Below.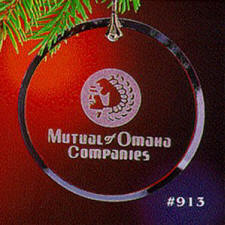 (2) We Have Used The Glass Desk Nameplate And Awards Ideas Since They Are Very Easy To Sell To Any Local Bank, Insurance Company, Real Estate Office, Church, School, Local Business Or Organization And Our Prices On Blank Nameplate Glass And Award Trophy Blanks are LOWER Than Anywhere On The Internet. This Gives You A Real Advantage. Remember, You Can Easily Make Or Sell Almost Anything Made Of Glass And You Will Find Below Many Other Ideas To Help You. We Have Also Arranged To Give You Access To A FREE Downloadable E-book On How To Sell Anything You Make On EBay Or Other Auction Sites. Important Note: This Book Has Some Great Auction Selling Info But Also Tries To Get You To Buy A Website Building Software.... Please Just Ignore This Part. When You Are Through Checking Out All Of The Many Ideas On This Page You Can Come Back Here And Click Here To Get A Copy Of This FREE E-book.
*What Is The Quickest Way For Me To Get Started?
There Are Three Quick Ways To Get Started Etching Glass For Fun Or Profit. If You Do Not Want To Etch
Glass Yourself, Here Is How To Start FREE.

(1) Simply Print Out One Or More Of Our Sales Circulars Shown Below. Change Any Prices You Wish. (Remember You Make 25% Sales Commission On Any Item You Sell and We Make). Take The Circular Around To Any Potential Customers And Show Them What You Can Get For Them And The Prices. (Note: You May Put In Your Own Prices And Name and Address First). When You Take The Order Send It To Us And We Will Make It For You And Ship It To You Quickly So You Can Deliver It. That Puts You In The Glass Etching Business With No Risk Or Expense...And YOU SET YOUR OWN PROFIT MARGIN!

(2) If You Are A Beginner And Have No Experience In Glass Etching Then The Easiest Way Is To Simply Use Our $14.95 Starter Kit. You Can Practice On Glass You Have At Home Or Go To Wal-Mart or K-Mart And Buy Cheap Glassware Or Mirrors To Use. It Will Not Take Long Before You Realize Just How Easy It Is And See All The Great Treasures You Can Make In Just Minutes. Then If You Wish We Will Make Your Stencils For You Until You Make Enough Money To Buy One Of The U.V. Stencil Maker Kits. Once You Have A Stencil Maker You Can Really Get Serious About Etching Glass (Or Metal) And Making Real Money In Your Spare Time. You Will Also Make Twice Or Three Times The Profit By Doing It Yourself!

(3) If You Already Know About Etching Glass Then You Will Probably Want To Save Time And Start With One Of Our Complete Reusable Stencil-Maker Units So You Can Get Your Business Up And Running Almost At Once. To Do This Check Out All Of Our Other Glass Etching Kits (The Mark 440, Mark 560, And Mark 1000) Which Will Get You Started In Glass Etching Without Having To Wait For Us To Make Artwork Or Stencils For You. You Can Design And Make Your Own Reusable Stencils In Minutes And Then Use These And Your Artistic Talent To Create All Kinds Of Beautiful Etched Glassware, Nameplates, Awards, Ornaments, Trophies, Wine Glasses, Mirrors, Pitchers, Candle Holders, etc. Right In Your Own Home, Shop or Office.

The Choice Is Yours And Depends How Familiar You Are With Glass Etching And How Soon You Want To Get Started.

Below We Have Shown Just A Very Few Of The Thousands Of Glass Items That You Can Easily Etch With Your Own Designs Or Artwork For Fun Or Profit. We Are Here To Help You Either Get Into A Profitable Home Business Or Make Etched Glass Items Just For Fun.
Ornaments Are Easy To Etch And Fun To Make And Sell
Wal-Mart Is Full Of Glass Items Like These Jars That You Can Etch.
Here Are More Items That Came Directly From Wal-Mart And Can Be Easily Etched For Fun Or Profit.
Etching Glass Awards And Trophies
(These Are REAL Money Makers)
Here Is A Really Great Business Opportunity... Etching Glass Awards And Trophies! Yes! You Can Easily Do It Even Though You Have Never Ever Considered It Before. It Is Just As Easy To Etch An Award As It Is To Etch A Nameplate And You Can Sell Them For Much More Money Because NO ONE ELSE CAN SELL THIS INEXPENSIVELY! You Will Find That Our Glass Award Blanks Are Less Expensive Than Any You Will Find On The Net And When You Check Out The "Retail Prices" You Will See They Sell For $95.00 To $185.00 Yet You Can Buy The Blanks For $20 To $25 From Us. Here Is Something You Should Really Look Into. We Will Help You If You Wish. Check Out Our Prices And Think Of All Of The Local Places You Could Sell Them; From The Country Club, To The Boy And Girl Scouts, To Local Businesses, To Any Organization. Then Call And Talk To Us. We Can Help You Make Some Real Money With This! We Also Have A Free Sales Circular Available On The Glass Awards Page That You Can Use To Add Your Own Prices And Order Info.
Click Here To Check Out Our Line Of Glass Award And Trophy Blanks
Below Are Samples Of Sales Circulars For Glass Nameplates And Awards That You Can Simply Change And Use In Minutes.
The Circulars Are Also Available In Microsoft Word (.doc) Format For You To Download And EDIT At Your Leisure. Download Both The Nameplate Circular And The Awards Circulars. If You Have Trouble Downloading Please Try Right Clicking On The Link And Choosing The "Save File As.." Option.
Glass Nameplate Sales Circular
Download In Microsoft Word Format Here.
NEW GLASS AWARDS AND TROPHIES CUSTOM MADE
AT LOW DISCOUNT PRICES!

Now You Can Have Beautiful Personalized Executive Awards Or Trophies Custom Made At Prices That Are Very Competitive With Cheap Plastic Awards Or Trophies! Now You Can Reward Your Outstanding Performers, Employees, Sales Personnel Or Even Your Good Customers With A Premium Gift That They Will Cherish And At A Price That YOU Will Love!


3/4" Regal Diamond Award

Here is Your Choice of Exquisite Personalized Etched Heavyweight Jade Glass Awards And Trophies that are Cut and Polished to Sparkling Perfection and then Custom Etched with Any Information, Copy or Artwork You choose to make the Absolutely Perfect Gift that Adds Elegance to any Desktop.

These Glass Awards are Great Gifts for Your Office Personnel or Sales People to say "Thank You" for a job well done or to give to your Customers to simply say "We Really Appreciate Your Business". Anyway you use them will bring Your Company Real Appreciation for such a Unique and Thoughtful Gift and will add a Lasting Impression of Good Taste to any Executive Desk.

Heavyweight 3/4" Thick Premium Awards

You Can Choose From Many Different Styles And Sizes Show On Another Circular And The Prices Include Etching Your Copy And Artwork* On Each Piece.

IMPORTANT NOTE: THIS AREA IS FOR YOU TO EITHER DIRECT YOUR CUSTOMER TO THE BACK OF THIS CIRCULAR OR TO A SEPARATE ONE WHICH SHOWS THE MANY DIFFERENT TYPES AND SHAPES OF AWARDS AVAILABLE.

*For Company Logo's Add $25.00 One Time Charge.
(With Company Supplying The Logo Copy.)

You Select The Type Font From Our List And We Do The Rest.
*NOTE: For Company Logo's There Is A Slight Extra Charge (See Below For These Charges).

Mail, FAX, Call or email Your Order To:

Orders Usually Shipped or Delivered Within 3-5 Days after Artwork Approval.
Here Is Our Premier Collection Of The Finest Jade Glass

Heavy Duty Recognition Awards Available Today!


Price Includes Etching.*

(Sizes May Vary Slightly)*

Prestige Summit

Top
8"H X 7"W X 3/4"Thick
Base Included
5"H X 3 1/2"W X 3/4" Thick

Special Price Today
$69.95

Price Includes Etching.*

(Sizes May Vary Slightly)*

Gem Cut Octagon

Top
6"H X 6"W X 3/4"Thick
Base Included
5"T X 3 1/2"W X 3/4"Thick
Special Price Today
$69.95

**IMPORTANT NOTE: Sizes May Vary And Be Slightly Larger Or Smaller Because
China Measures Everything In Millimeters And We Convert To Inches.
*Prices Include Etching EXCEPT There Is An Extra $25.00 Charge For Trademarks,
Logo's Or Artwork We Do Not Have On Hand. This is a one time charge; if you wish
to have multiple awards made from the same design you will only be charged once.
Jade Glass Awards | Jade Glass Ornaments |
Jade Glass Christmas Ornaments | Etching Supplies Price List
UV Glass Glue | Glass Etching Starter Kit | VIN Etching Kits
440 Stencil Maker | 560 Stencil Maker | 1000 Stencil Maker

Wine Glass, Coffee Cup, and Beer Mug Etching Instructions
Home Page | What Is A Dura-Film Stencil? | How to Make Stencils |
Glass Etching Business
How to Etch Glass | Dip 'N Etch Instructions | Resist Gel Instructions | Glass Desk Nameplates
Acrylic Paint Stencils | Fabric Paint Stencils | T-Shirt Stencils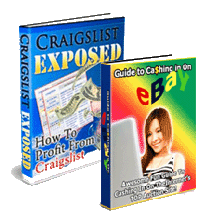 Free E-Books On How To Make Money On EBay, Craigslist, & Much More Using The Internet!
We want to help all of our customers use their Ideas and Talent to make Extra money during these tough times so we are offering You Assorted Free E-Books To help You sell your Crafts or Products. Ebooks added Monthly
Click on the Shopping Cart Link below
Fill out the required info and you're on your way!
NOTE: There is No Catch to this…it's Free
Download Your Assorted Free E-Books

We Never Sell Your Email to Any List - They are kept Private.
Email Us Or FAX At 1-360-985-2996

P.O. Box 200 / 500 Wilcox Road
Salkum, WA 98582
Email - Click Here
Phone: 1.800.775.0797
Fax: 1.360.985.2996
*NOTE: These stencils are not compatible with any sandblasting technique.
If you own a UV stencil maker and you like glass etching; you might want to take a look at our kits that allow you to make your own custom rubber stamps with artwork you make on your computer.
You Can Also Use These Custom Dura-Film Stencils to Permanently Etch Multi-Tools and Leatherman Tools Quickly and Easily with the Etch-O-Matic Tool Marking Machine.
Copyright© 1995-2007 Martronics Corporation
Etch-O-Matic
® is a Registered Trademark of Martronics Corporation
Shopping Cart Software By 1ShoppingCart.com